 Now Open Daily!
9am – 5pm : Monday – Saturday
10am – 4pm : Sundays

We're on Instagram
follow us through the season
for growing tips and garden inspiration
Budding Growers
We are Kyle and Jena Aselton, proud new owners of this beloved local nursery. We want to thank you all in advance for your support as we take on this new and exciting challenge. We cannot wait to see you all this spring!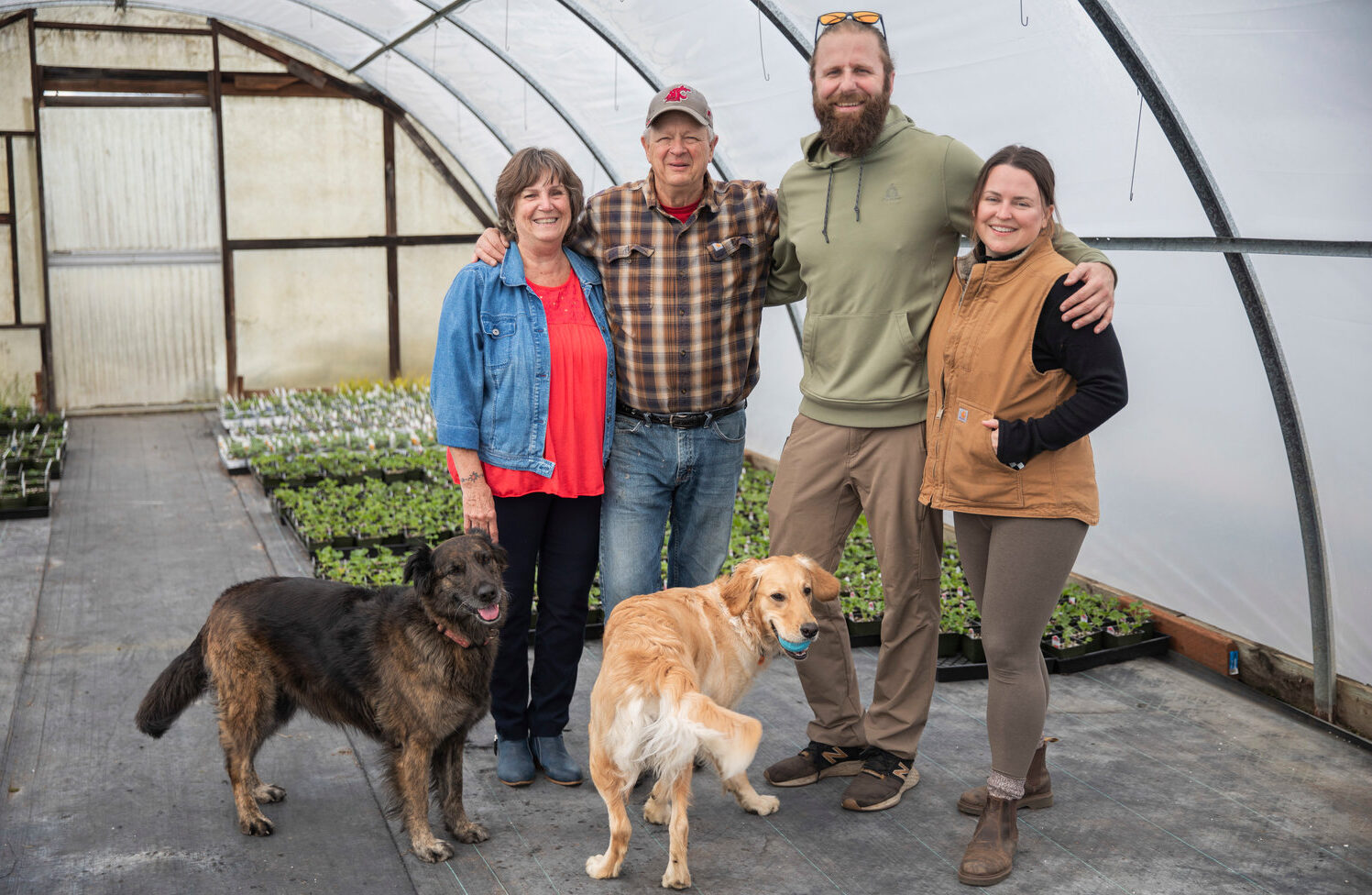 New Ownership,
Original Leadership
You'll find Dirty Thumb Nursery founders, Spencer and Connie Davis, on site this summer as they provide mentorship to new owners, Kyle and Jena Aselton. Come see your favorite veteran growers and meet the budding new owners this Spring – Opening April 2023!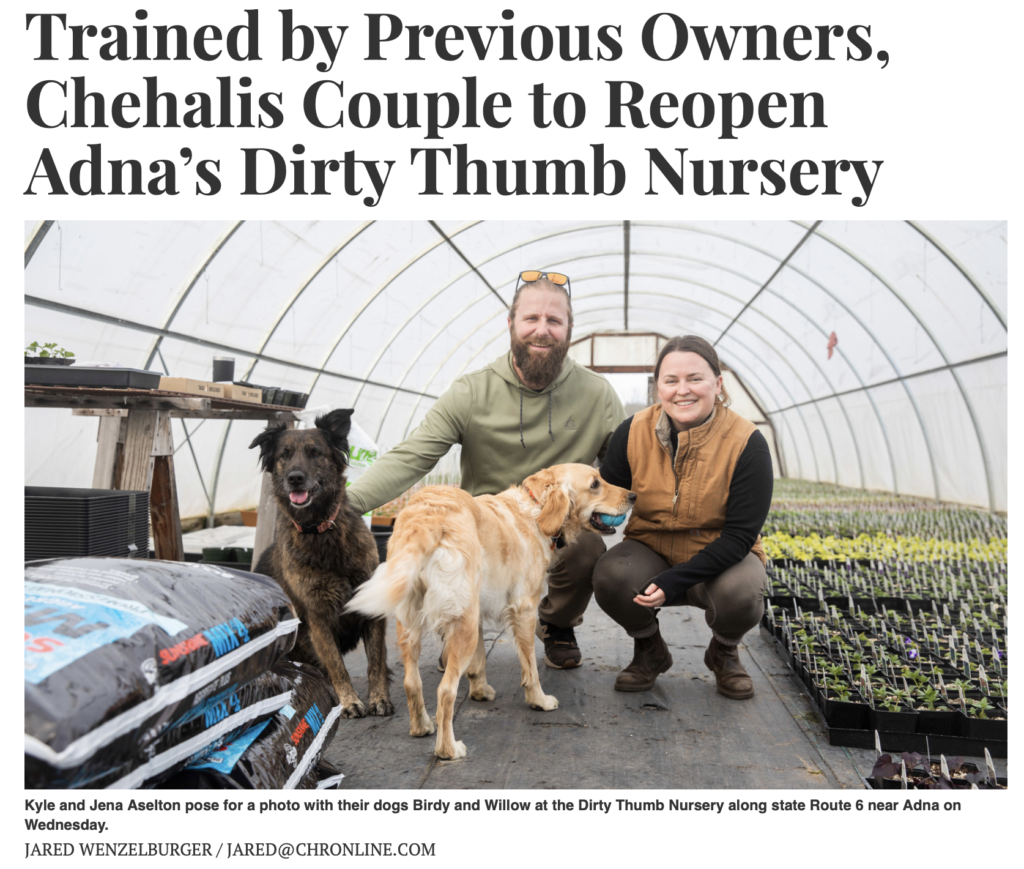 By Isabel Vander Stoep / isabel@chronline.com
Fear not, Lewis County gardeners.
Dirty Thumb Nursery may have sold, but its founders firmly believe their successors are ready to take over and, eventually, expand the business to new heights.
After running the nursery — marked by the iconic red barn welcoming westward drivers into Adna — since 1989, founders Connie and Spencer Davis sold the spot to Jena and Kyle Aselton, of Chehalis, in October.
The business is set to reopen for the season on April 1, with a "Rose and Refreshments Ribbon-Cutting" scheduled for March 28 from noon to 2 p.m., where roses will be sold at a special price. Since the purchase, the Davis duo has trained the Aseltons in all the toils and spoils of the nursery life, seeking a smooth passing of the torch for their customers…. continue .
e-Gift Cards Available Now!
Electronic Gift Cards are easy to purchase and convenient to us. Give a friend or loved one a gift they'll enjoy from the comfort of your home. This easy gifting is just a few clicks away…